On Saturday, July 8, Fr. Timothy John Childers, MIC, was ordained to the priesthood for the Congregation of Marian Fathers of the Immaculate Conception at St. Stephen Church in Riverview, Florida.
The 11:00 a.m. Mass was celebrated by the Most Rev. Martin D. Holley, Bishop Emeritus of the Diocese of Memphis, Tennessee.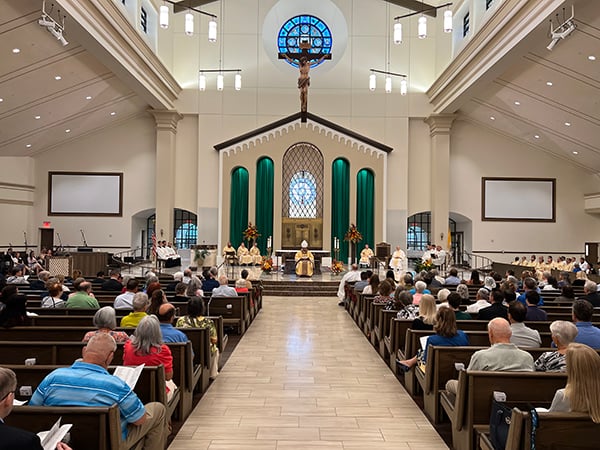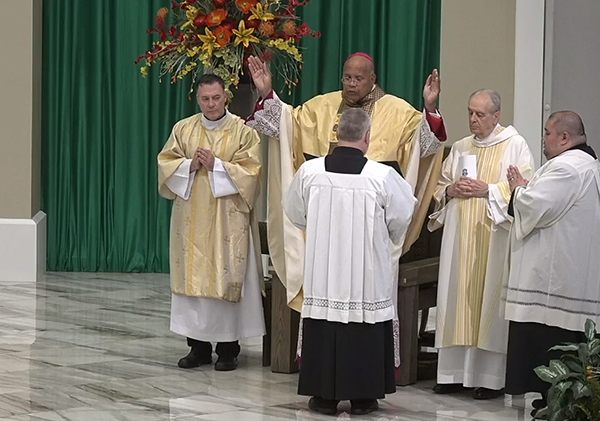 T
he Most Rev. Martin D. Holley, Bishop Emeritus of the
Diocese of Memphis, Tennessee, offers the opening blessing.
Deacon Jason Lewis, MIC, who will be ordained to the priesthood next month, proclaimed the
gospel.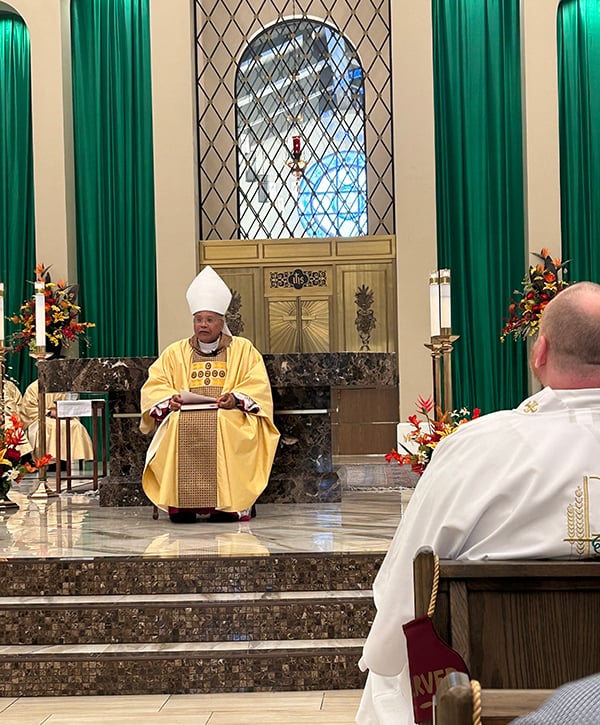 In his homily, Bishop Holley said to Deacon Timothy, "It is my prayer that you will consecrate yourself to the Immaculate Heart of Mary, the Sacred Heart of Jesus, and the Divine Merciful Heart of Jesus. Go out in the world and proclaim the Truth, for only the Truth will set us free."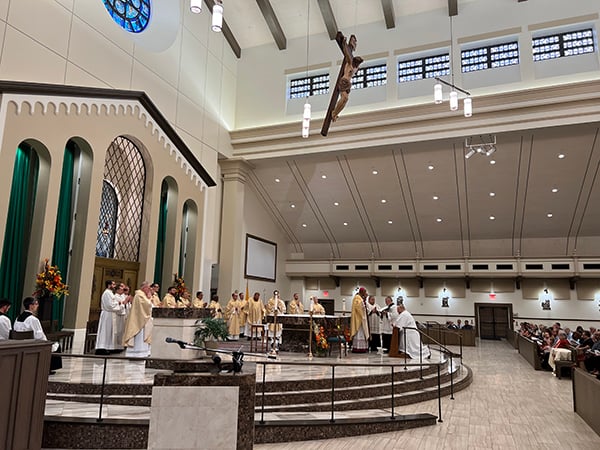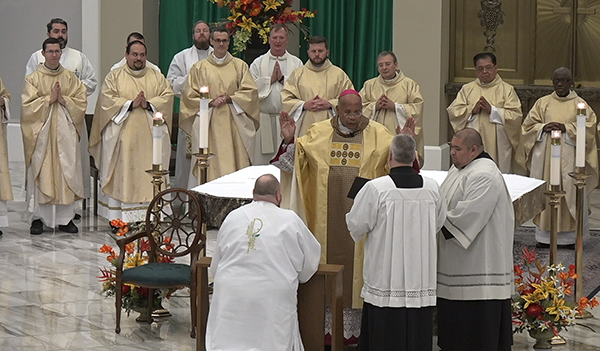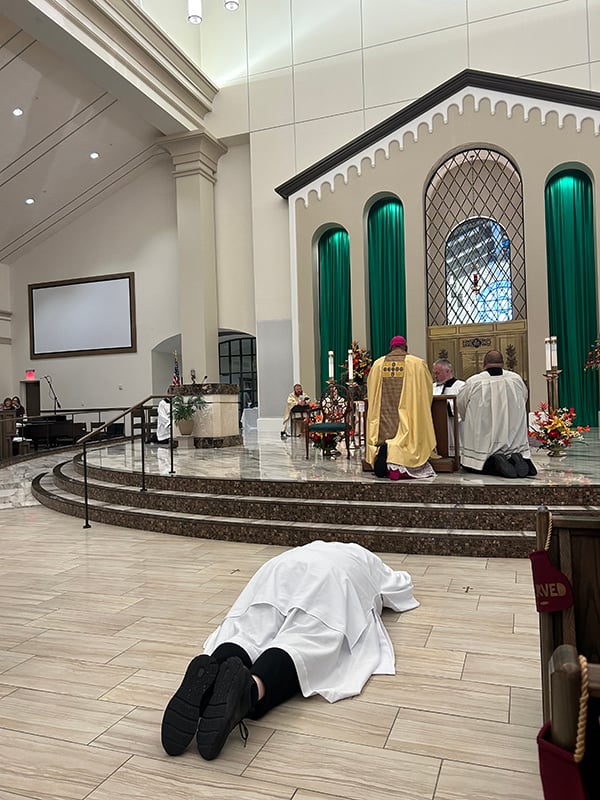 Displaying total submission to God, during the Litany of the Saints.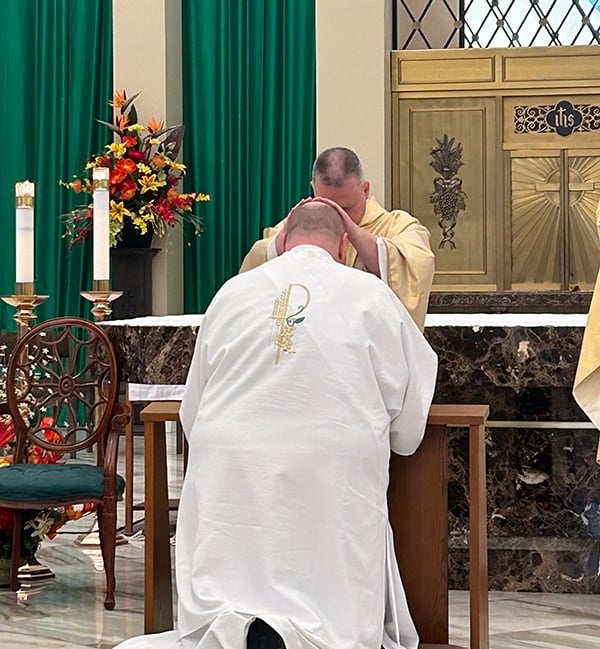 The Very Rev. Chris Alar, MIC, Provincial Superior, offers his blessing.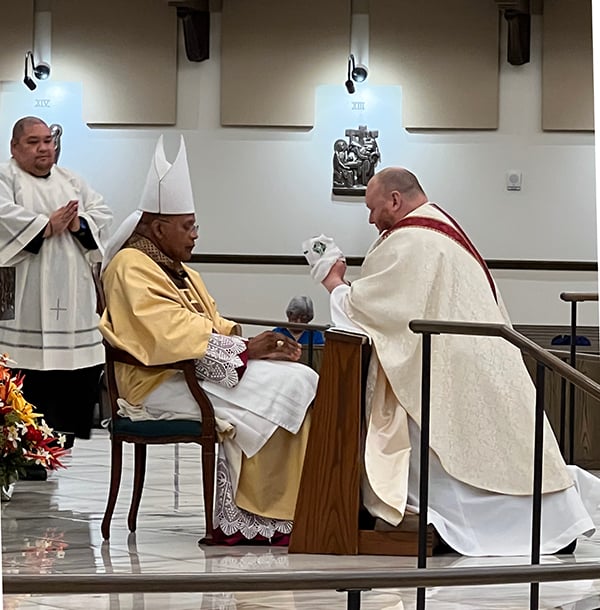 Father Timothy's hands are wrapped in a cloth called a manutergium (from the Latin manu and tergium = hand towel), used to soak up the chrism oil after the bishop anoints a new priest's hands. During the anointing, the bishop prays: "The Lord Jesus Christ, whom the Father anointed with the Holy Spirit, empower, guard and preserve you, that you may sanctify the Christian people and offer sacrifice to God."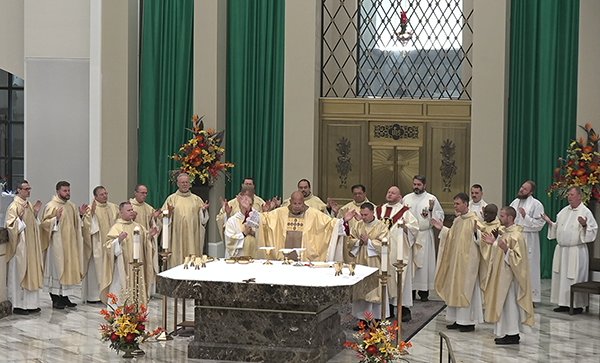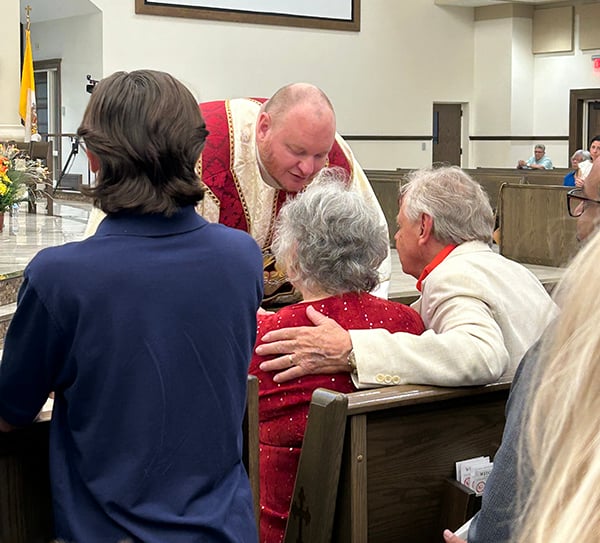 Father Timothy greets his parents.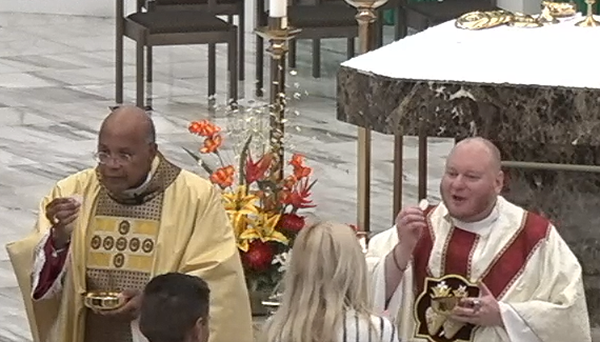 Newly-ordained Fr. Timothy Childers, MIC, distributes Holy Communion.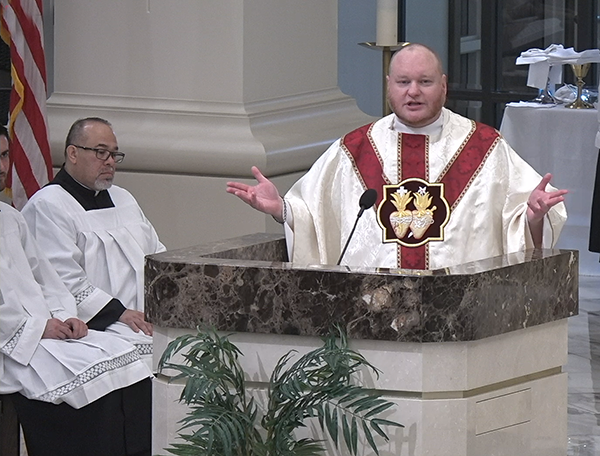 Thank you and God bless you!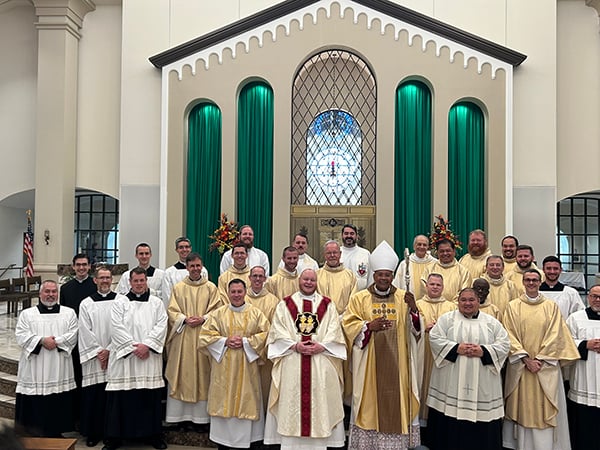 Father Timothy will celebrate his first Mass on Sunday, July 9 at 11:30 a.m. at St. Stephen Church. Watch the livestream.
Photography by Giuseppe Mignano and Melanie Williams.
Is God calling you to be a priest? Or do you know someone who would make an ideal priest? Contact us!
{shopmercy-ad}