A Meditation as a Preparation for the Solemnity of the Assumption of the B.V.M.
August 15, 2014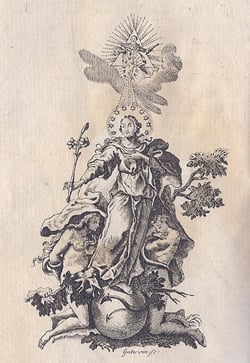 Today we honor the gift of life as we celebrate Mary the Mother of Jesus being taken into Heaven. This act of God places before us the undeniable truth that all life comes from Him as the Creator of all life which has its purpose to return to Him enriched in and by the virtues given to all, if they are accepted, of Faith, Hope and Charity.
We live and move and have our being by the power of the Creator so as to give thanks for life itself and all life offers us. The offerings are without limit, the fruit of life is in itself limitless when embraced as a worthy sharing in life without end. In this we come to realize that Mary, the handmaiden of The Lord, was chosen from all ages to be the receiver and giver of Life as she humbly spoke to Archangel Gabriel saying "be it done to me according to you Word." God spoke, His voice was heard and divine and human life became flesh in the person of Jesus. Mary heard, she obeyed, and the Fruit of her dwells among us, then and now she is the channel of the Prince of Peace Who simple states "learn from me for I am meek and humble of heart" this meek and humble one is the one who found Life and lives it abundantly. Thus the fullness of Life is hers as she is logically taken in her whole being into the dwelling place of God.
May we all learn that in humility, we are children of God and in meekness we become one in God. This Solemnity reminds us to believe we have a great and Eternal purpose as we like Mary hope in this unity that is fully alive in Charity. May Mary's Assumption be for us the Holy Promise fulfilled - one Life in God for all Eternity.