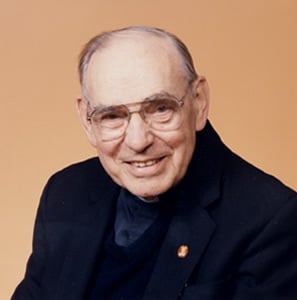 FR. FIDELIS GRABOWSKI
(1917 - 2002)
Originally from Evanston, IL, Fr. Fidelis joined the Marians at age 18 and was ordained a priest on May 22, 1945. Fr. Fidelis was a man of faith. He had a mind and heart illuminated by faith, and he conveyed that faith to others. In 1975, he was elected provincial Superior of the St. Stanislaus Kostka Province in Stockbridge. He held this post until his election to Superior General in 1981. During his later years he celebrated Mass, heard confessions, and provided spititual direction.

MAY HE REST IN PEACE!